Purchase Cub Scout Advancement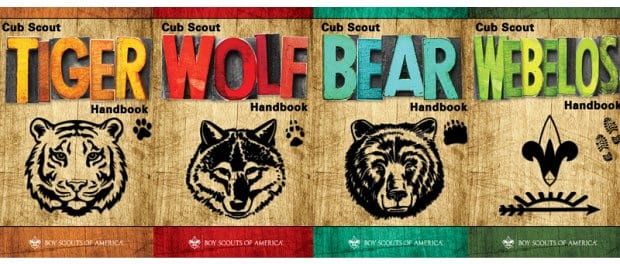 As Cub Scouts "Do Their Best" to complete adventures in their handbook they earn Adventure Loops and Pins as they work towards Rank Advacements. These activities can be done at Den Meeting, Pack Activities and at home with a parent or gurdian and signed off in their book. Webelos can also work on advancements with their family but will need to have their accomplishments signed off by the Webelos Den Leader.
All Cub Scout advancement items are purchased from the Great Alaska Council Scout Shop in Anchorage, Alaska.
When Advancement Forms/Reports are Needed
When Cub Scout earn Ranks (Lion, Tiger, Wolf, Bear, Webelos and Arrow of Light) an Advancement Form is required in order to make a purchase.
Advancement Forms are made by using Internet Advancement program that can be found on the My.Scouting.org website. Each Pack should have one person identified to enter the advancement online. A Unit ID is required to set up an Internet Advancement Account; Unit ID numbers may be obtained by calling the Anchorage Scout Office (907) 337-9547.
When Advancement Forms/Reports are Not Needed
Adventure Loops and Pins, and other items, may be purchased without an Advancement Form; however, there are no returns or exchanges on Adventure Loops and/or Pins. Other items in good condition may be returned with a receipt.
Packs Outside the Anchorage-MatSu Area
Packs who are not located in the Anchorage - Mat Su area may email their order, along with an Internet Advancement Form if needed, to the Scout Store Manager and the Scout Shop will mail your awards to you. Shipping charges will apply. Please call the Scout Shop to confirm they recieved your email and make arrangements for payment.
Scout Shop Accounts
Some Packs have chosen to deposit money in the Anchorage Scout Shop to be used to cover future store purchases or registration fees. Call the Scout Shop Manager if you have any questions.
ScoutBook
There are programs to keep track of a Scouts advancement and share informtation with parents. The recommended one is ScoutBook at Scoutbook.com. ScoutBook does not sync to Internet Advancement at this time, but they are working on it. Packs who use ScoutBook to track advancement will still need to use Internet Advancement to record their rank advancements for purchase at the Scout Shop.