Eagle River Scout Camp - Cub Scouts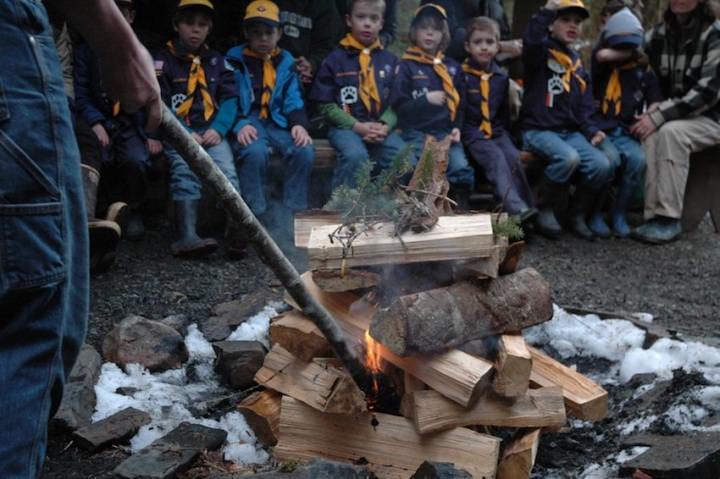 All meals are provided. Each pack will have a campsite and cabins assigned to them. Campers who need to leave each day will still have a cabin to place their gear and are encouraged to ride their bikes, with helmets, in and out of camp. Cabins have bunk beds but do not have pads. Campers need to dress for rain as it is common in Juneau. One of the highlights of camp is Saturday when families are invited to come into camp, spend the morning and leave with their Cub Scouts after lunch.



Apply to be on Camp Staff!
Does your child enjoy spending the summer outdoors? Do they enjoy working as part of a team? Do they need to earn some money this summer? Then they should apply to work at one of the Great Alaska Council's summer camps! We are looking for outstanding young men and women to join our team in 2018. Working on camp staff is a great summer job and provides valuable work experience. Camp teaches teamwork, problem-solving, personal responsibility, and many other valuable skills. Paid positions are available for staff age 15 and up.
Staff applications are available online: Click here to apply!
Register Now!
Camp Sites
Bear Campsite (each cabin sleeps 8)
Grizzly Bear Cabin
Glacier Bear Cabin
Brown Bear Cabin
Black Bear Cabin
Beaver Campsite (each cabin sleeps 8)
Beaver 1 Cabin
Beaver 2 Cabin
Beaver 3 Cabin
Eagle Campsite (each cabin sleeps 8 to 10)
Golden Eagle Cabin
Bald Eagle Cabin
Sea Eagle Cabin
Elk Campsite (each cabin sleeps 8 to 10)
Riddle 1 Cabin
Riddle 2 Cabin
Territorial Sportsman Cabin
Raven Campsite (each cabin sleeps 8 to 10)
Raven 1 Cabin
Raven 2 Cabin