Okpik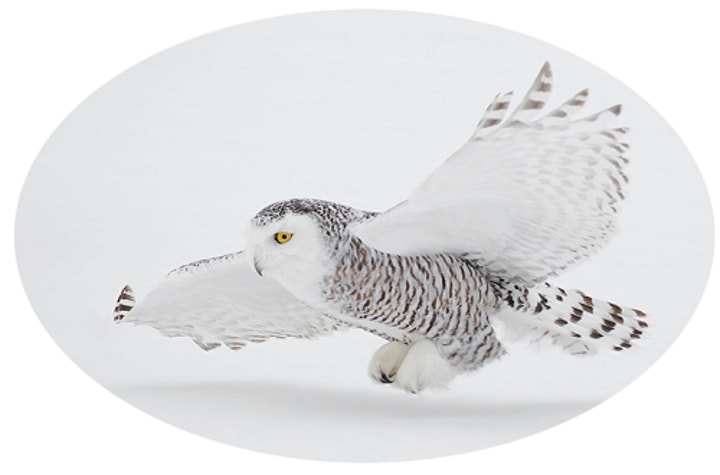 This page is currently under construction.
Okpik or ukpik (the Inupiaq word for snowy owl, pronounced ook pick) is the Great Alaska Council's winter weather training program. Participants, who should include adult leaders with limited winter camping experience and senior scouts in leadership positions will learn principles of staying warm in a cold environment through proper hydration, nutrition, clothing, shelter and gear. Training will also cover the prevention and treatment of cold weather injuries. Lessons will take place on cooking and sanitation in a winter setting as well as the recognition of winter risks in planning unit activities. Leave No Trace in a winter setting will also be discussed.
---
Okpik at University of Scouting
Beginning in 2018, basic Okpik training will be available in three one-hour sessions at the University of Scouting:
1) Okpik 101 - Staying warm in the cold
2) Okpik 102 - Winter gear (for beginner and winter gear geeks!)
3) Okpik 103 - Planning for winter risks
Completion of these three courses will result in a Scout or Scouter being "Okpik Trained" and eligible to receive a basic Okpik training patch. This training also fulfills the "Freeze Point" or "Degrees Below" requirement that at least one adult leader be winter camping trained. Note that any military cold weather or survival training also fulfills this requirement.
Scouts or Scouters wishing to refresh their Okpik training are welcome to take one or more of these courses.
Okpik-in-the-Snow
Location: Hatcher Pass
, the council will be offering an advanced Okpik-in-the-Snow course at the Independence Mine State Park. This course is intended for Scouters and older Scouts (16 and above), who are interested in developing and applying winter trekking skills. Most training will take place out-of-doors and requires an overnight stay. Instruction will include coursework focused on shelters (snow shelters and 4-season tent arrangements), sleeping and clothing systems, snow kitchens and lightweight cooking, and winter hazards and risks (including avalanche hazard recognition).
Upon completion of the training, participants will receive an advanced Okpik training patch and a certificate.
What to expect
Cost is $35 if registered early, $45 for late registration.
Recommended limit of 2 participants/troop. Scouters and youth 16 and older with winter camping experience.
Full gear list and schedule provided two weeks before the event.
Participants will arrive by 6 p.m. Friday with an option to check-in by 7:30 a.m. Saturday.
Instruction will include limited lecture, most will take place out-of-doors throughout the day. Dress for cold and be prepared to travel on the snow with either snowshoes or backcountry skis.
Two backpacking-style breakfasts, one lunch, and one dinner provided.
Program ends Sunday morning
Which Okpik Should I Attend?
I am pretty new to Alaska and winter camping
Start with Okpik 101 and consider all three University of Scouting trainings (101-103) to become certified, somewhat knowledgeable, and ready to take your youth on winter camping trips. You'll get the Okpik patch to proudly wear and you'll be ready for Okpik-in-the-Snow after you've applied your new skills a few times.
I've been winter camping all my life but am a new Scout leader, do I really need to take more training?
This is the call of your troop committee. According to the "Freeze Point" or "Degrees Below Freezing" award requirements, which the Okpik staff do not administer, "one of the adults [leading a camp out] must have completed a Council approved cold weather training program". We recommend that you come to at least one of the University of Scouting classes, particularly 101 or 102 and share your experiences with less experienced Scouters. It is a "good turn" and will allow you to say, honestly, that you went to a training program.
Have you ever spent time assessing avalanche conditions, building snow kitchens, or using backcountry ski gear? If not, and you want to learn how, come to Okpik-in-the Snow! Completing this training more than fulfills council requirements.
I've already done Okpik training or military winter survival training.
The University of Scouting Okpik will likely be too basic for you, but you might benefit from rethinking homeostasis or looking at some newer gear. It's entirely your call, but for purposes of freeze points, you're already trained.
Consider coming to Okpik-in-the-Snow, particularly if you want to lead your unit on a winter skiing or snowshoeing trek. You might learn something new from the staff or the other Scouters doing the training, everyone's fairly knowledgeable.
I'm a winter expert, I've already done advanced training, I'm an avalanche specialist, or I've been leading Scouts on glacier trips for years.
Please consider volunteering your valuable time by being an Okpik staff member! Just contact the Okpik director and we'll find a way to integrate you onto our team. We're not proud, we're Scouters just like you who love to play in the snow.