Scoutbook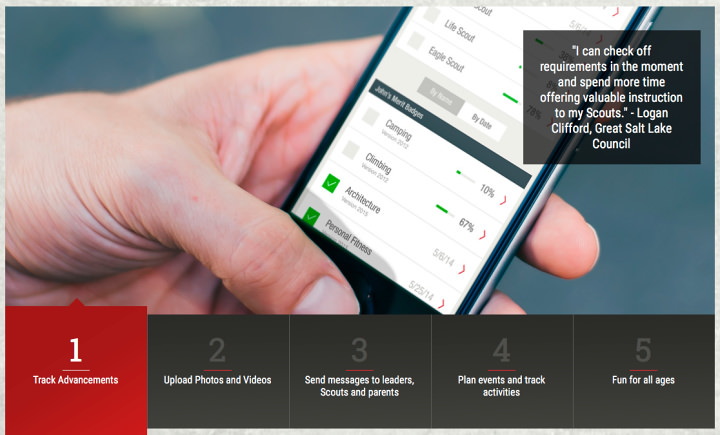 FREE for Scouts and Scouting units!
Scoutbook is an online program that reports and records Scout advancement directly into the Great Alaska Council, Boy Scouts of America's membeship database. Scoutbook is also available for use on your mobile device.
Some of the features of Scoutbook
List of Youth and Adults
Advancement tracking and sync with Council's database
Printing Shopping Lists for purchasing advancement at the Scout Store
View Adult Leaders Training completed
Calendaring
Communication
Merit Badge Counselor List
Tracking youth participation at activities, camping and events - now recorded on Internet Advancement
Scoutbook user guides are available at: http://bit.ly/scoutbook
New to Scoutbook or would like to setup your unit?!? Check out Getting Started with Scoutbook or National resources page.
To transfer the units information from Internet Advancement to Scoutbook, go to Scoutbook 3rd party upload for step by step instructions.

Click here for a 30 Minute Orientation To Scoutbook from a volunteer in the Grand Canyon Council.
For further assistance you can email Scoutbook Support or call / email the Scout Office and we will refer you to someone who can coach you with Scoutbook.