Top 100 Popcorn Party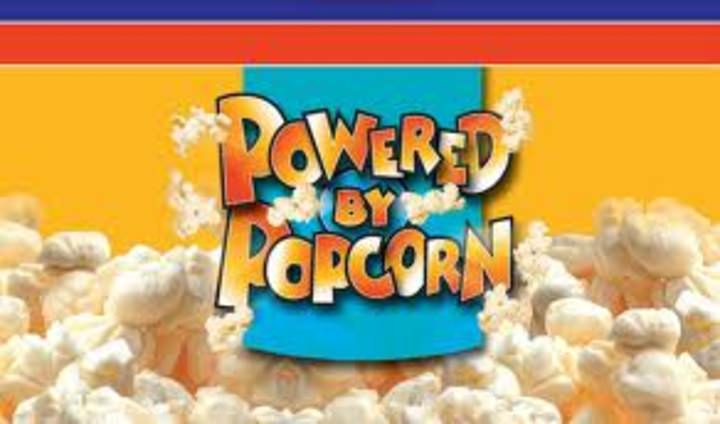 Date/Time:
Jan 12, 2019 9:00 am to 11:00 am
Location:
To Be Announced
3117 Patterson Street
Anchorage, AK 99504

Party to celebrate the Top 100 Popcorn Sellers of the Council! Congratulations on the hard work!
The party will be help at Dave and Busters. From 9-11am on January 12th
If your name appears on the Top 100 list you are invtied to attend!
| | | | |
| --- | --- | --- | --- |
| Troop | ? | AJ | S |
| Troop | 144 | Daniel | G |
| Troop | 700 | Sean | O |
| Pack | 359 | Tristan | P |
| Pack | 21 | Dane | H |
| Troop | 144 | Hezekiah | G |
| Pack | 330 | Adam | W |
| Pack | 21 | Jaeger | H |
| Troop | 214 | Oliver | K |
| Pack | 21 | Malcolm | F |
| Troop | 368 | Zachary | R |
| Troop | 300 | Hunter | E |
| Pack | 999 | Michael | C |
| Pack | 21 | Clive | D |
| Pack | 354 | Ryse | C |
| Pack | 669 | Benjamin | B |
| Pack | 354 | Corbin | S |
| Pack | 21 | Justinian | S |
| Pack | 227 | Isaac | K |
| Troop | 214 | Noah | M |
| Troop | 35 | Aydan | P-J |
| Troop | 669 | Koby | C |
| Troop | 669 | Shawn | C |
| Pack | 1206 | Jack | C |
| Troop | 229 | Blaze | B |
| Pack | 220 | Cael | A |
| Pack | 220 | Sawyer | K |
| Pack | 360 | Nathan | P |
| Troop | 1003 | Keegan | G |
| pack | 227 | Ryder | M |
| Pack | 330 | Kelly | L |
| Troop | 4 | David | C-P |
| Pack | 360 | Jordan | B |
| pack | 227 | Jace | G |
| Pack | 220 | Tyler | R |
| Pack | 359 | Aiden | K |
| Pack | 110 | Micah | T |
| Troop | 214 | Alex | F |
| Pack | 170 | Ethan | T-G |
| Troop | 555 | Leto | R |
| Pack | 359 | Matthew | M |
| Troop | 214 | Connor | H |
| Pack | 297 | Jonathan | A |
| Pack | 170 | Jim | C |
| Troop | 209 | Owen | N |
| Pack | 359 | Peyton | M |
| Troop | 230 | Thomas | M |
| Troop | 129 | Kimoni | A-O |
| Pack | 111 | Jacob | M |
| Troop | 230 | Greyson | S |
| pack | 227 | Clayton | S |
| Pack | 370 | Dylan | L |
| Troop | 129 | Charles | F |
| Pack | 293 | Michael | N |
| Troop | 1003 | Jefferson | B |
| Troop | 1003 | David | R |
| Pack | 359 | Joel | M |
| Troop | 368 | Hunter | P |
| Troop | 229 | Calvin | T |
| Pack | 669 | Kyler | T |
| Pack | 669 | Eamon | T |
| Troop | 129 | Taylor | J |
| Pack | 220 | Scotty | W |
| Troop | 230 | Levi | M |
| Troop | 230 | Ethaniel | P |
| Pack | 359 | Alyssa | W |
| Pack | 669 | Jake | W |
| Pack | 21 | Raiden | S |
| Troop | 54 | Dylan | B |
| Troop | 229 | Kaden | B |
| Troop | 229 | Max | T |
| Pack | 360 | Sam | S |
| Troop | 4 | Blaise | B |
| Troop | 359 | Christopher | P |
| Pack | 111 | Evan | N |
| Pack | 228 | Gavin | G |
| Pack | 669 | Zairhen | T |
| Pack | 360 | Lucas | H |
| Pack | 11 | Erick | V T |
| Troop | 129 | Kitoi | A-O |
| Troop | 300 | Michael | B |
| Troop | 300 | Mason | F |
| Pack | 669 | Benjamin | S |
| Troop | 359 | Daniel | K |
| Pack | 326 | Ronan | H |
| Pack | 228 | Gavin | G |
| Troop | 359 | Kyle | B |
| Pack | 297 | Brody | C |
| Pack | 354 | Jakob | J |
| Pack | 220 | Aaron | T |
| Troop | 35 | Will | C |
| Troop | 368 | Alex | S |
| Troop | 54 | Kristopher | W |
| Troop | 359 | Gabe | W |
| Pack | 297 | James | S |
| Troop | 368 | Vinny | P |
| pack | 227 | Ryan | T |
| Pack | 370 | Misha | J |
| Troop | 144 | Creed | C |
| Pack | 21 | Keegan | H |
| Pacl | 395 | Archee | M |
| Pacl | 395 | Leo | B |
| Pacl | 395 | Ethan | L-P |